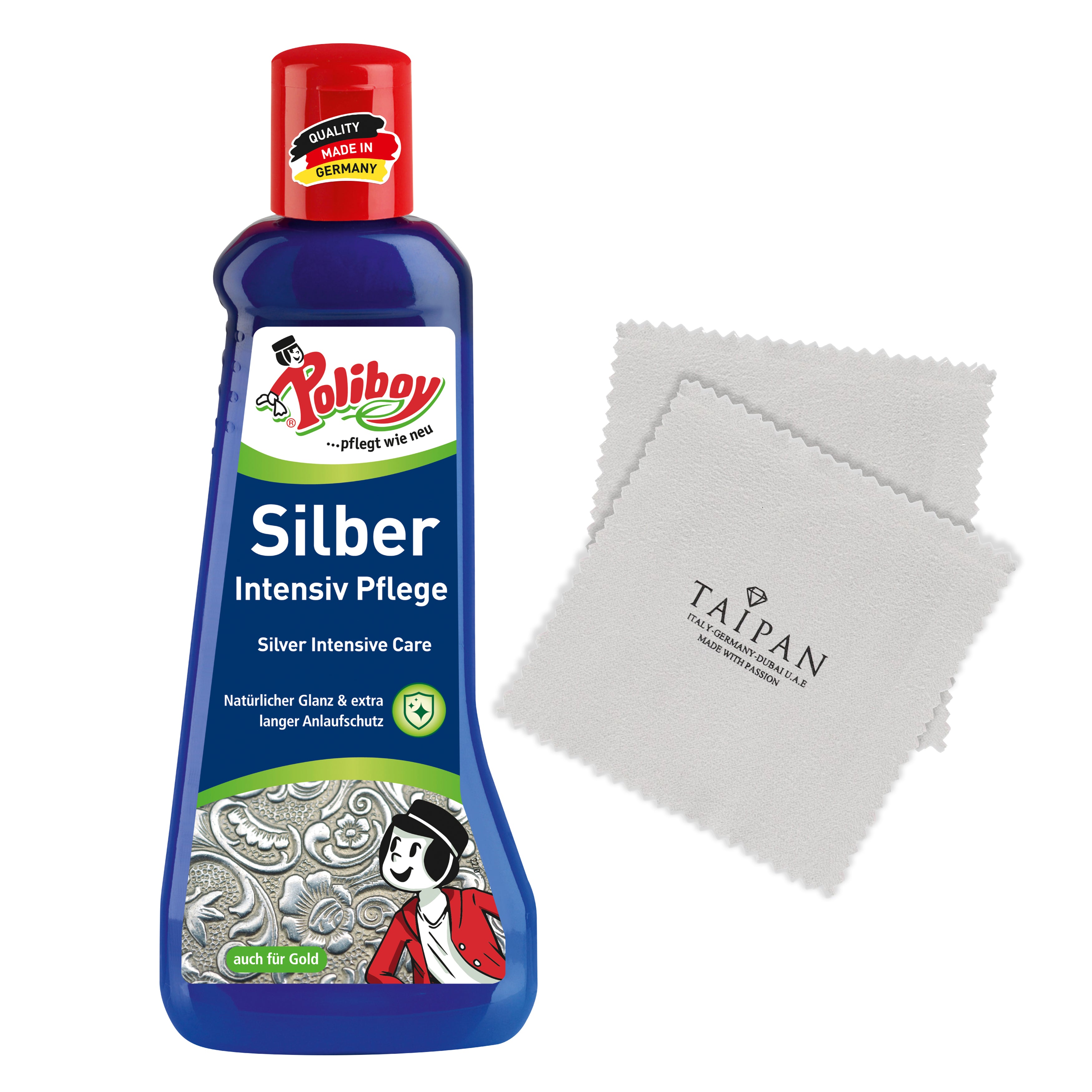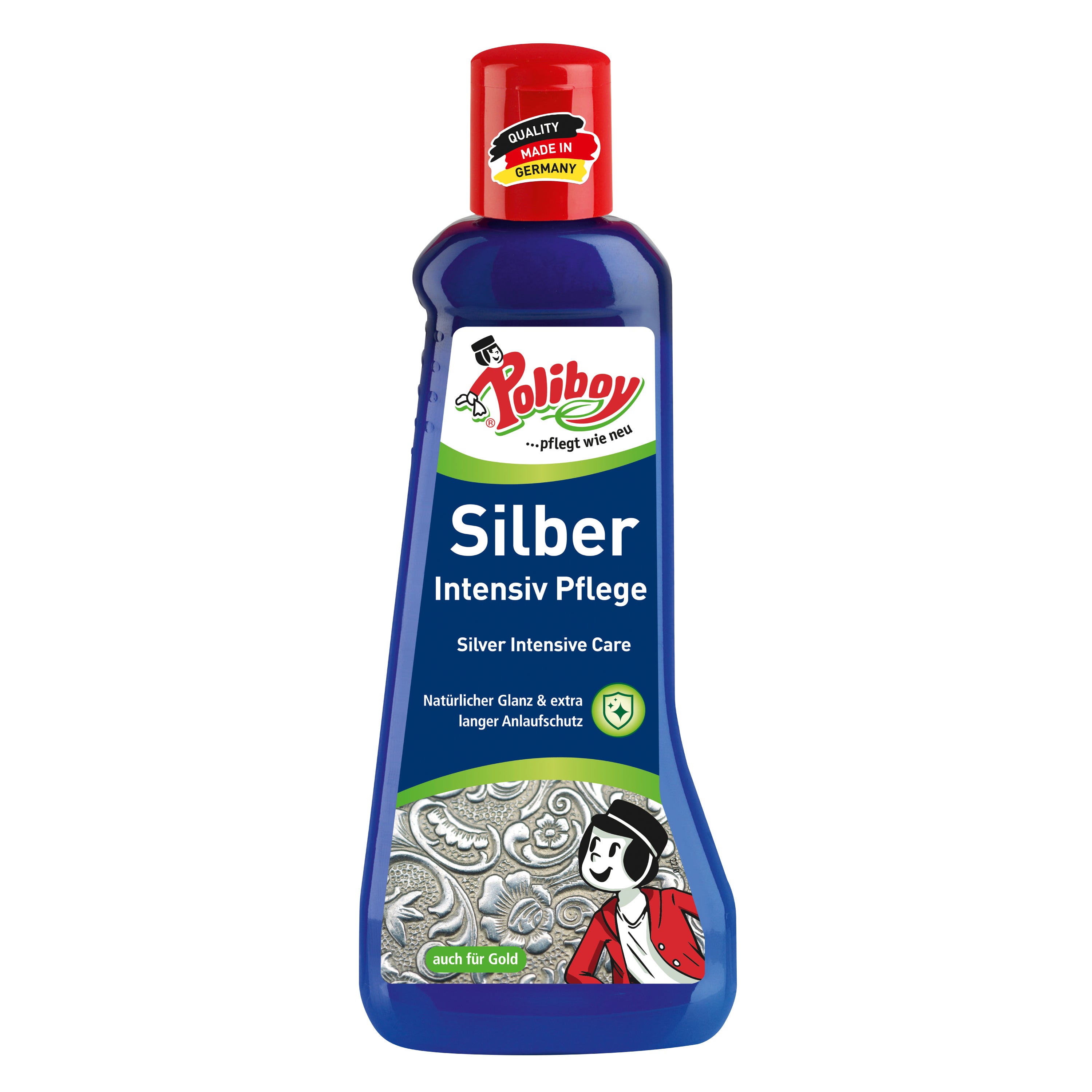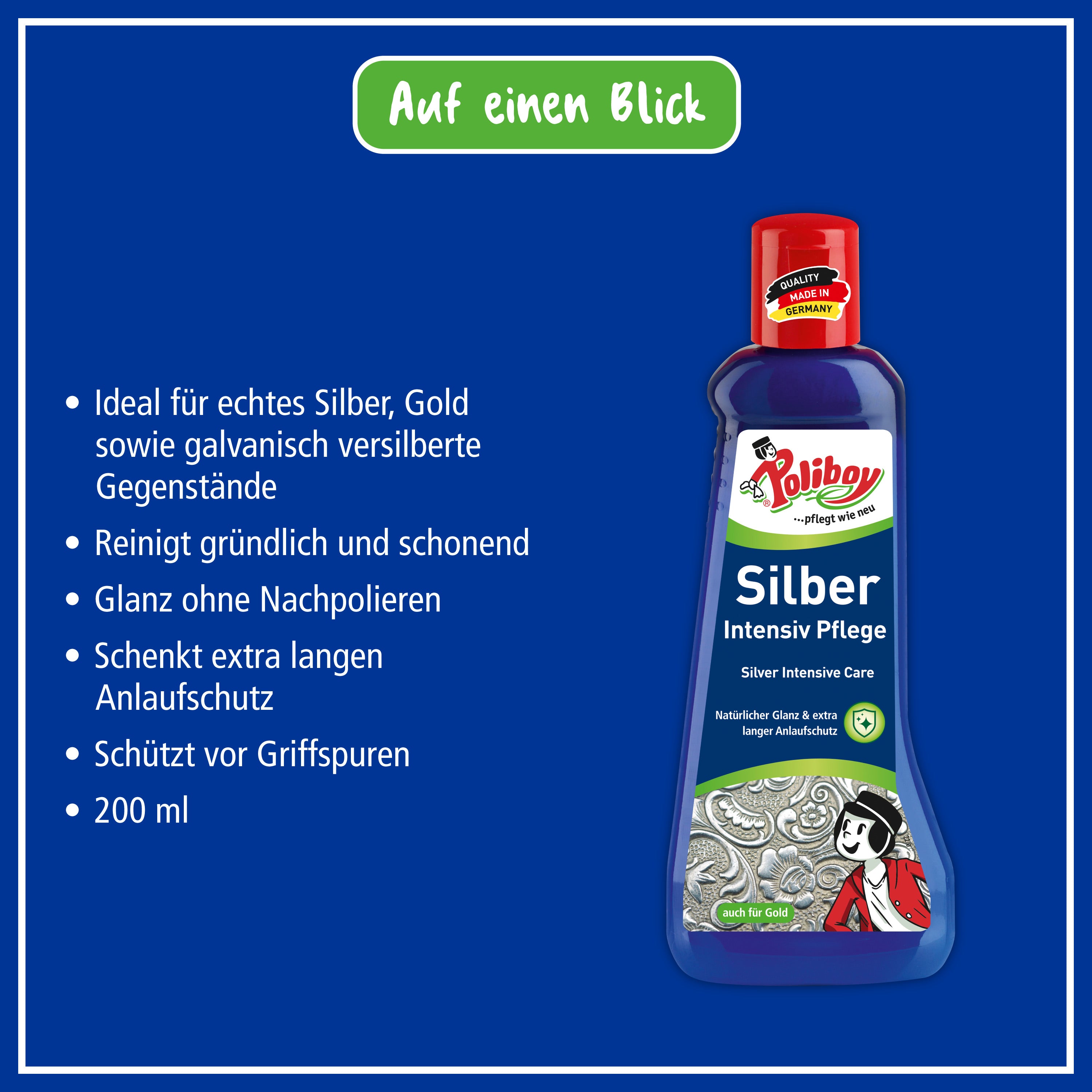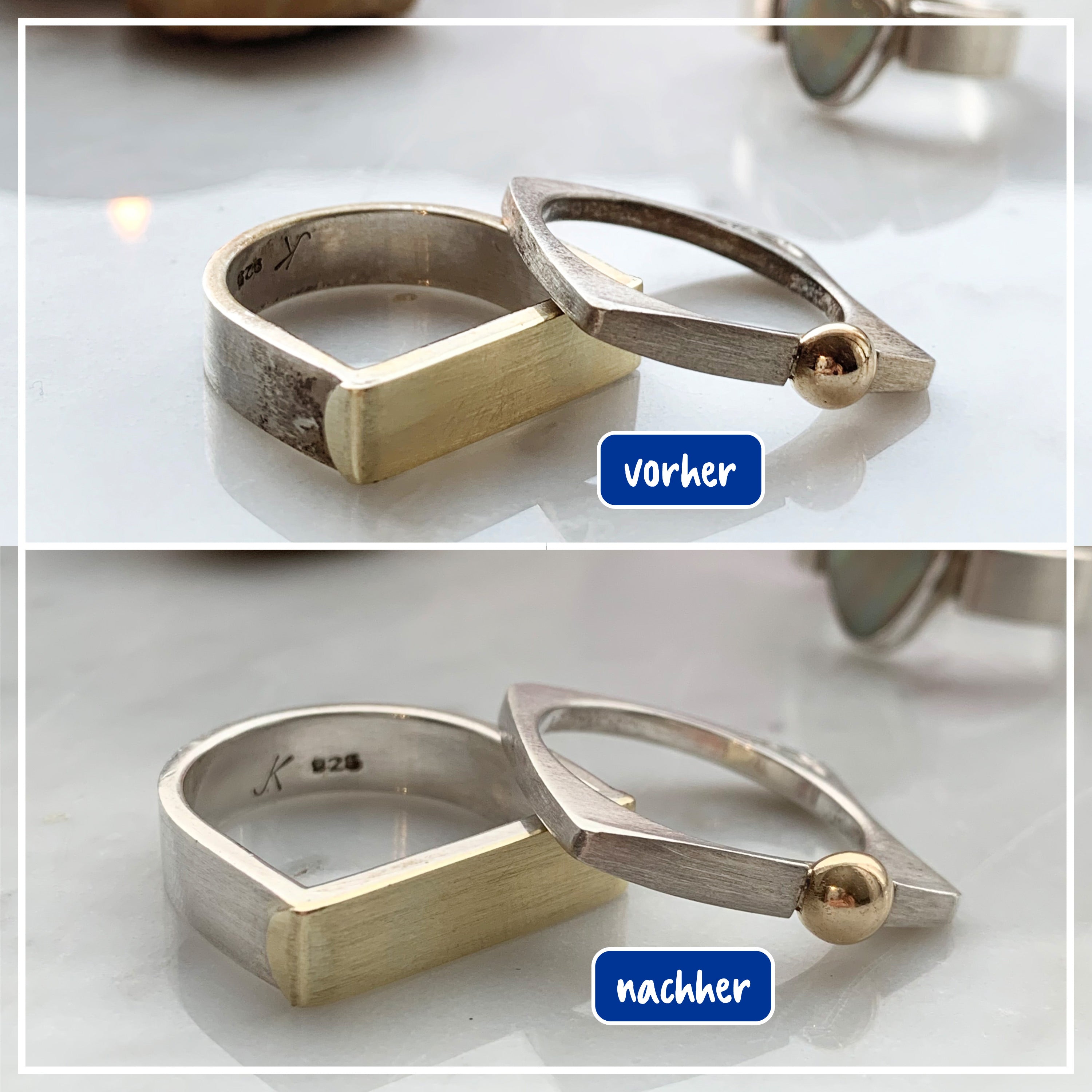 POLIBOY Silver Intensive Care + 2x cleaning cloth
Über 89.589 Kunden tragen unseren Schmuck.
Lässt deinen Schmuck wieder strahlen
DHL Paketversand inkl. Sendungsverfolgung
• In 1-3 Werktagen bei Dir Zuhause
Kostenloser Versand ab 50€
30 Tage Geld-zurück-Garantie
Ideal for real silver, gold and electroplated silver-plated items.
Provides extra long tarnish protection
POLIBOY Silver Intensive Care was specially developed for cleaning and caring for real silver and silver-plated items. The care product is also suitable for cleaning gold. The cleaned surfaces are protected from tarnishing again by waxes and give the silver a beautiful, long-lasting shine without re-polishing. Using POLIBOY Silver Intensive Care is very easy and time-saving: apply and polish, rinse, done!
Application:
Shake before use! Place POLIBOY on a damp sponge (ideally made of viscose) and rub off the silver with it. Rinse with water and dry. Only rub water-sensitive parts dry. Repeat the application for severe stains and very dark spots.
Scope of delivery:

-POLIBOY Silver Intensive Care, 200ml
-2x cleaning cloth